About the Cedar Riverside Opportunity Center
The Cedar Riverside Opportunity Center is a one-stop shop for educational and workforce resources and a pipeline to good jobs for people of all ages through the committed presence of public and private sector employers. The ultimate goal of the Opportunity Center is the reduction of unemployment and to increase higher educational attainment and enrollment within the Cedar-Riverside neighborhood.
The Center's long-term commitment to strategic location is demonstrated by the County's 10-year lease (renewable for 10 additional years) of 5,000 square feet in a newly-constructed building at the center of Cedar Riverside activities.
In September 2016 the Cedar Riverside Partnership succeeded in raising $950,000 in capital funds for the construction of the Center.
Vision
Transform Cedar-Riverside into a thriving economic community by connecting youth and community to quality education and employment.
Mission
Provide access to employment and training opportunities for Cedar-Riverside residents by bringing employers and higher education to the community and building greater prosperity for all.
Key Goals
Reducing the Cedar-Riverside neighborhood's unemployment rate
Increasing access to educational programs
Since opening, the Opportunity Center has been the site of several employer jobs fairs at which clients are screened and, depending on employer practices, interviewed for current openings.
Other offerings include weekly workforce trainings for adults, and youth engagement is underway.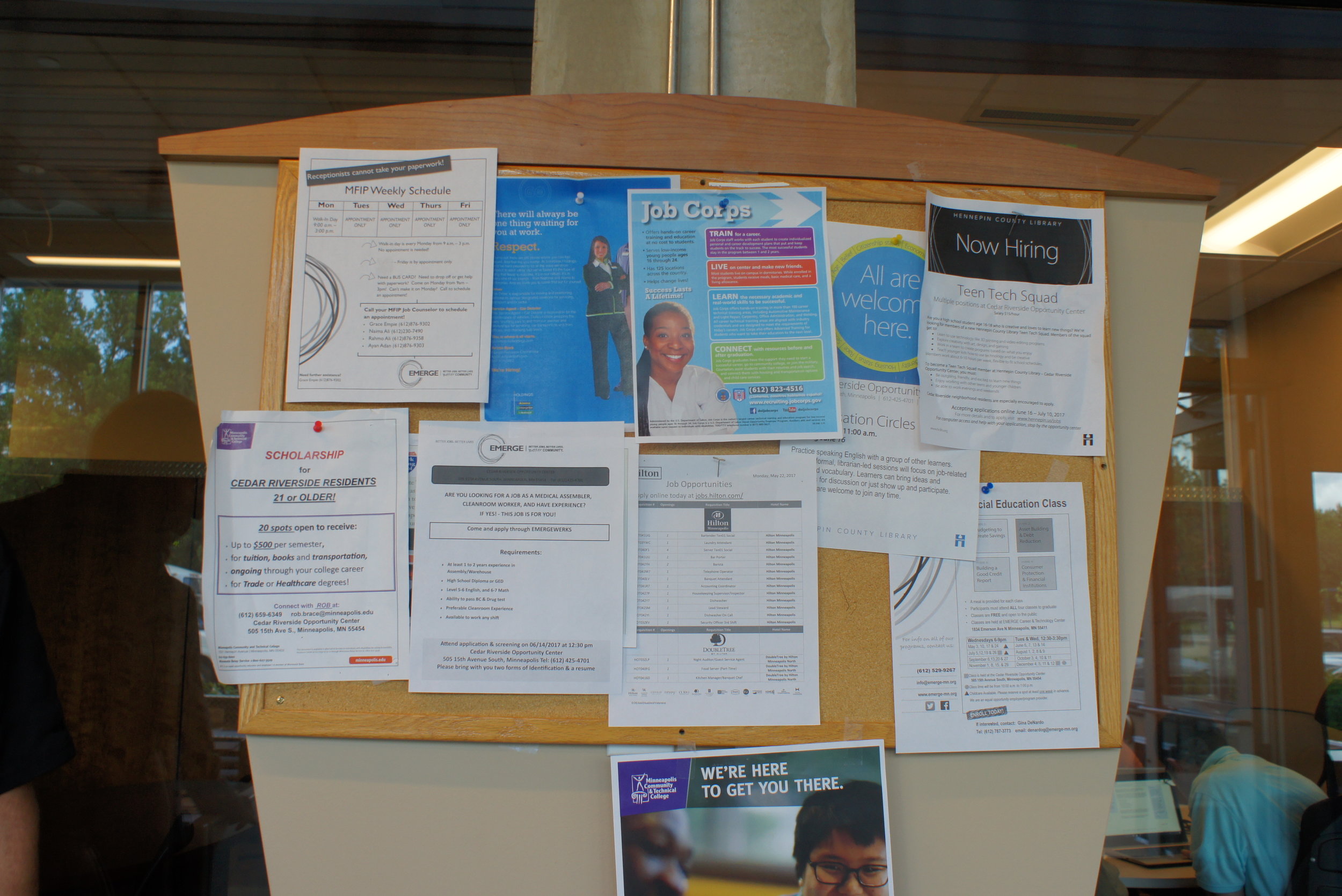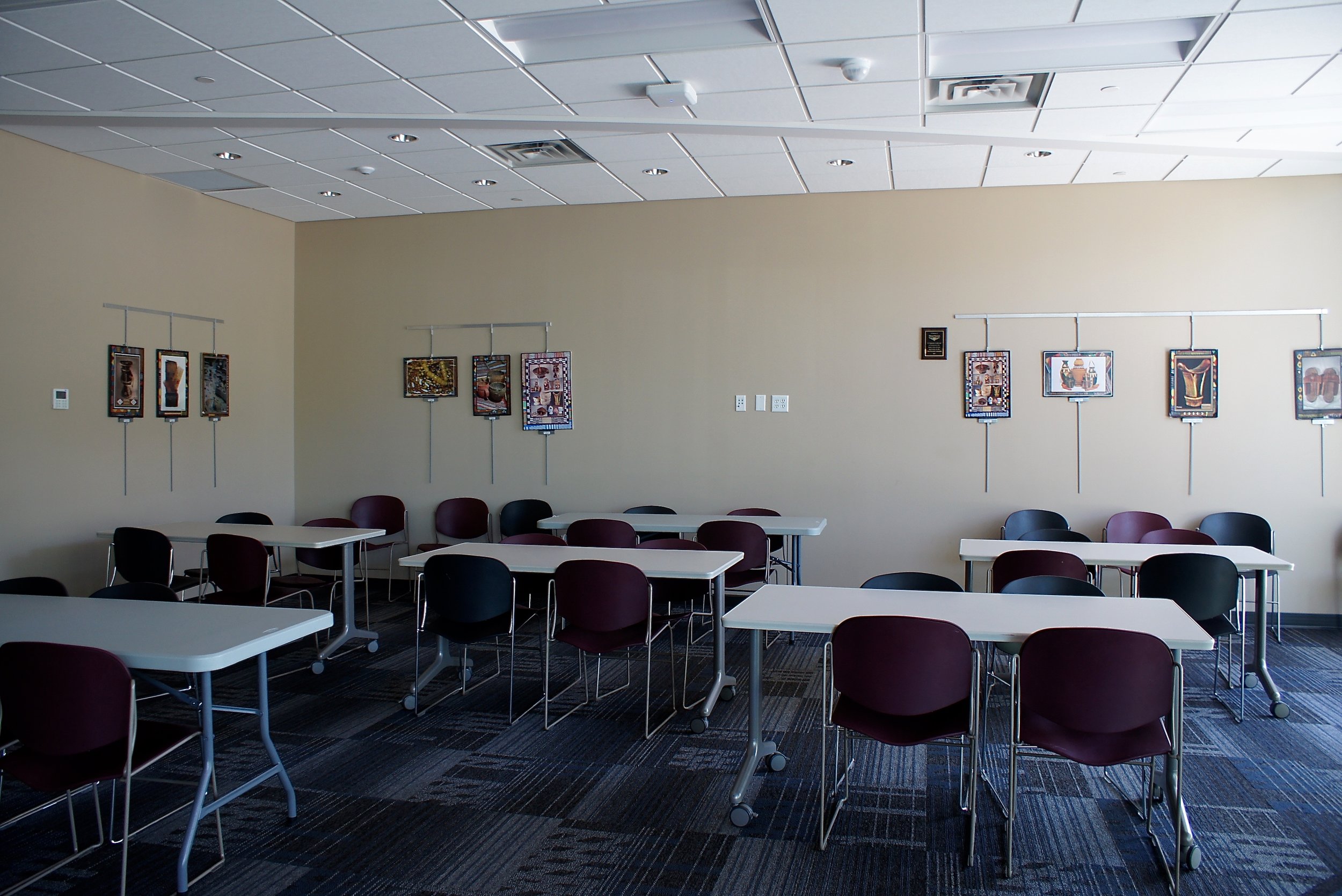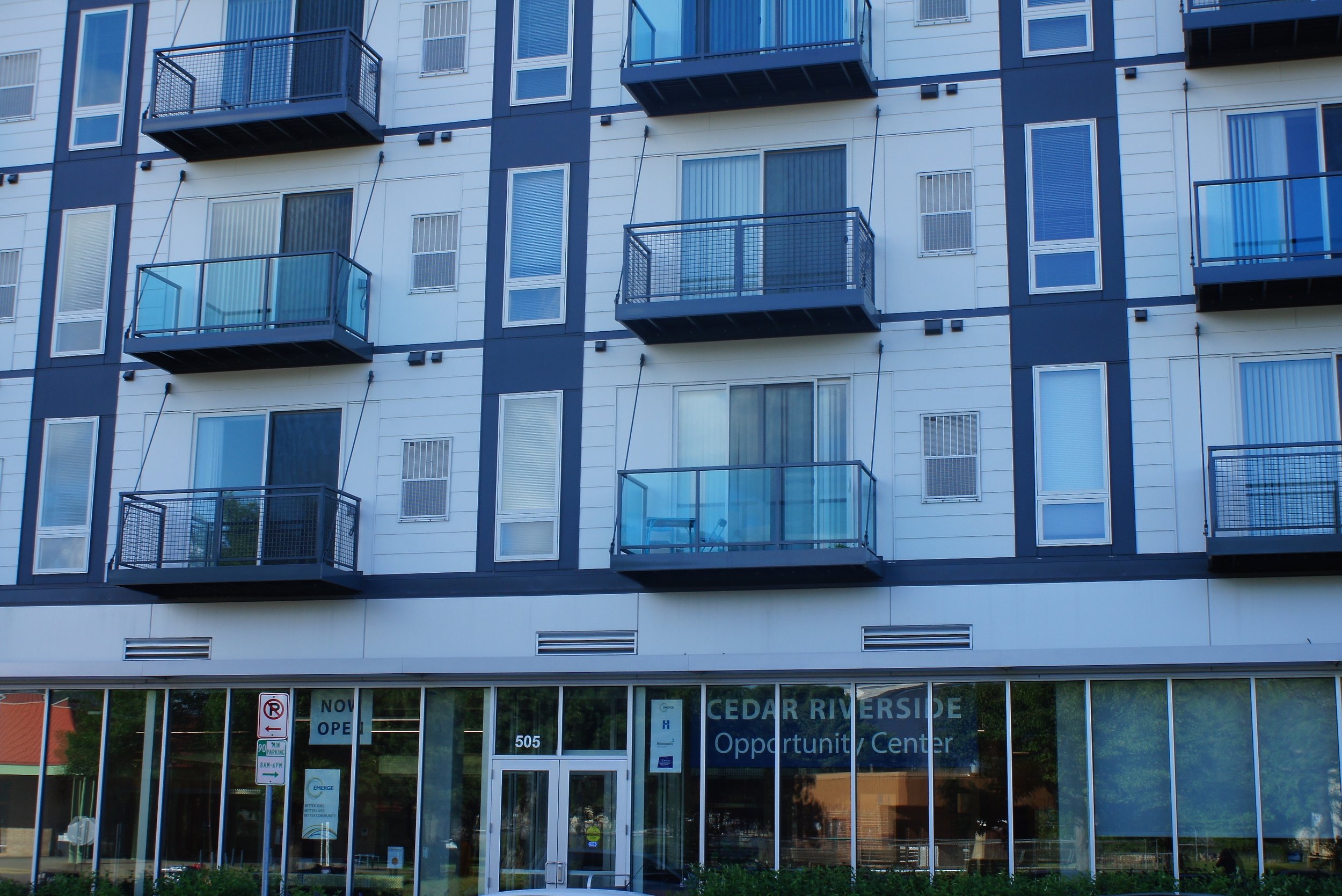 55% of Cedar Riverside Residents live below the poverty level
17.8% are unemployed
43% were born outside the U.S., primarily in Somalia
There is an especially high concern for the needs of youth ages 16-24
There is an urgent need for collaboration and coordination of existing services, as there are documented problems of low awareness and access to employment and youth services
Full program design available here (February 2017).
Space design for the Opportunity Center available here (July 2016).
With the capital campaign and construction completed, the Partnership continues to raise funds to position the Opportunity Center for success.
Thank you to the funders who provided capital support:
McKnight Foundation, pohlad family foundation, Otto bremer trust, Minneapolis Foundation, pat and tom grossman fund of the minnesota community foundation, mortenson foundation, hennepin county, and the city of minneapolis